Portfolio

Company name: COMGUARD a.s.
Website: http://www.comguard.cz
Industry: Information Technology
Seat: Brno, Czech Republic
Number of employees: 30
Year of OnyxCapital´s investment: 2013
COMGUARD is a preeminent value added distributor, focusing on IT Security & Networking products and services. The company offers complex portfolio of Networking & Security solutions mainly to data centers, banks, large corporations and institutions but also to SMEs in the Czech Republic and Slovakia.
COMGUARD brings its customers added value via consultancy, maintenance, helpdesk and training provided by a team of certified specialists with extensive field experience. The company customers can rely on premier solutions from renowned producers with multiple references from government institutions as well as private companies.
COMGUARD is the biggest distributor of McAfee Cyberoam products. The company further delivers products of other brands such as HID Global, Imation, Infoblox, Barracuda, Brocade Communications, Trustwave, Dell SonicWALL, SecurEnvoy, Procera, LogRhythm, WatchGuard etc.
COMGUARD key employees are highly qualified IT security specialists with many years of experience and certified by main suppliers as McAfee, Trustwave, Infoblox, Barracuda, WatchGuard, Cyberoam, Dell SonicWall, HID Global, LogRhythm, Imation, SecurEnvoy, Procera, Brocade Communications etc. The company experts are members of ISACA (Information System Audit and Control Association), and holds certificates for ISMS management and auditing.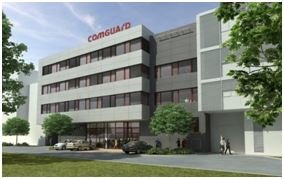 COMGUARD operates unique competency center for new ICT security solutions that copes with the growing and rapidly changing security threats not only in the area of network security but also in the segment of mobile devices and data protection. The center is the first project in the Czech Republic that is focused on the complexity of ICT security issues.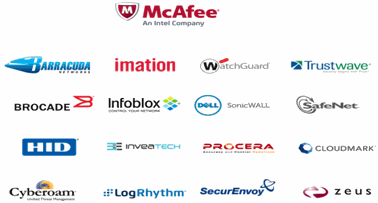 Company name: Keri a.s.
Website: www.keri.cz
Industry: Automotive
Seat: Turnov, Czech Republic
Number of employees: 50
Year of OnyxCapital´s investment: 2015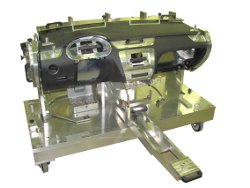 Keri is the leading producer of specialty measurement tools and assembly workstations for first tier automotive component suppliers in Central Europe. The company offers supplies of cubing stations, checking and CMM fixtures, assembly fixtures and laser checking fixtures used in production of plastics and metal plates.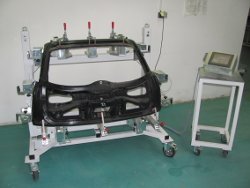 Keri products are used to check stampings, weldments, assemblies, and exterior and interior plastic parts and assemblies. Different types of measuring tools are used in the prototype, pre-production and serial manufacturing stages. In addition to traditional methods of measurement, Keri designes touchless measuring systems with an in house developed software backed collection, transmission and evaluation of measured data. On top of that the company also successfully diversifies its product portfolio with other measurement systems used for instance in welding processes.
Keri brings its customers high specialization and long-term experience in design, machining and assembly of high precision measuring stations. Keri key employees are highly qualified engineers with an extensive expertise both in the automotive industry and IT solutions. The company customers cany rely on top product quality accompanied with instant innovations and flexibility to customers´needs and requirements. Keri exports more than 50% the total annual production to EU countries and Russia.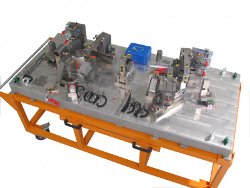 ---
For more information about what we do or what we can do for you, please feel free to contact our help desk.